Indie Halo fan film
Branding | Design | Costuming | Marketing
Dawn Under Heaven is an indie Halo fan film, shot and produced in Minneapolis, MN. The film is set in Halo lore as during the siege of the planet Reach by the Covenant in the year 2552. 
Being a small project, I ended up taking on a lot of different roles.
In the initial phase, I worked with them on branding the film, designing the logo and a custom type front. During the production of the film I also helped with costuming design, painting, set preparations, and handled costume repair and maintenance. After the filming was completed, I switched gears to help with social media management and  promotion of the film.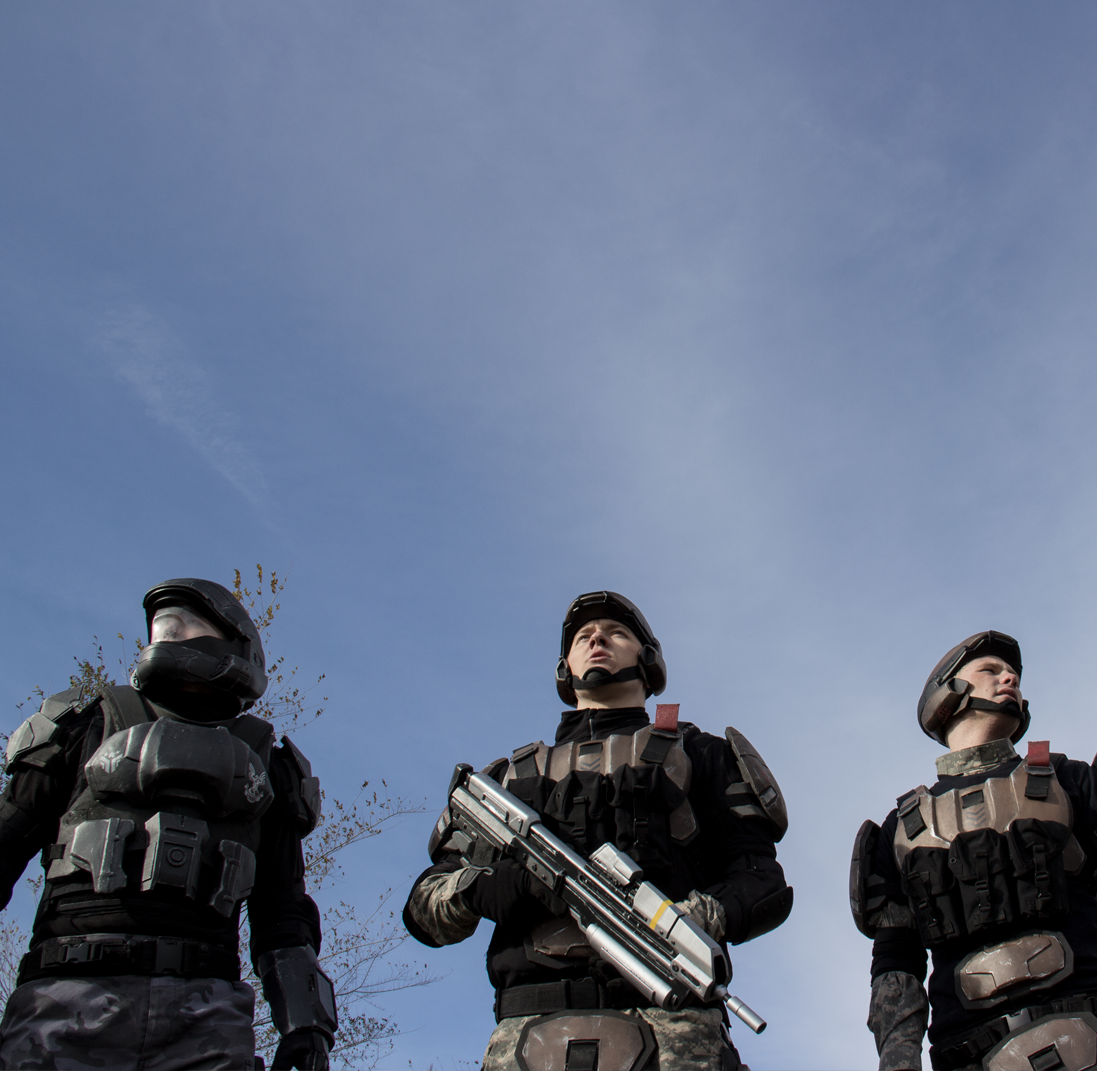 The inspiration for the logo came from looking at the logos used already within the Halo universe, as well as looking at military insignia and ship logos. The final design draws strongly from officer insignia; stars and chevrons. I also wanted to convey a sense of rising to match the sense of "Dawn". In order to draw the branding into the film, the insignia was painted onto the chestplate of the ODST costume.
The wordmark is an edited version of the font "Venera" by Joe Prince. We wanted something futuristic, but still blocky enough to make sense in a military application. The brakes in the lines of the font were to replicate military fonts as well, done for their ease of stenciling for spraypaint.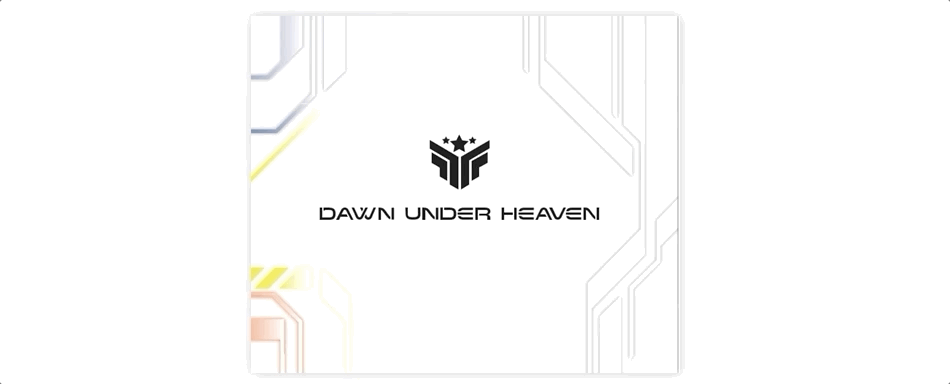 The press kit was designed both as memorabilia for members of the cast and crew who worked on the film, as well as to be sent off to the Halo community manager in hopes of more visibility of the film.