OVERVIEW
An icon, branding guidelines, and a website for a cross-country gaming clan. Strategic Unicorns mostly plays Destiny 2, and wanted a fun and lighthearted (but clean) look for their materials. 
Link: www.strategicunicorns.com
ROLES
UX/UI design
Iconography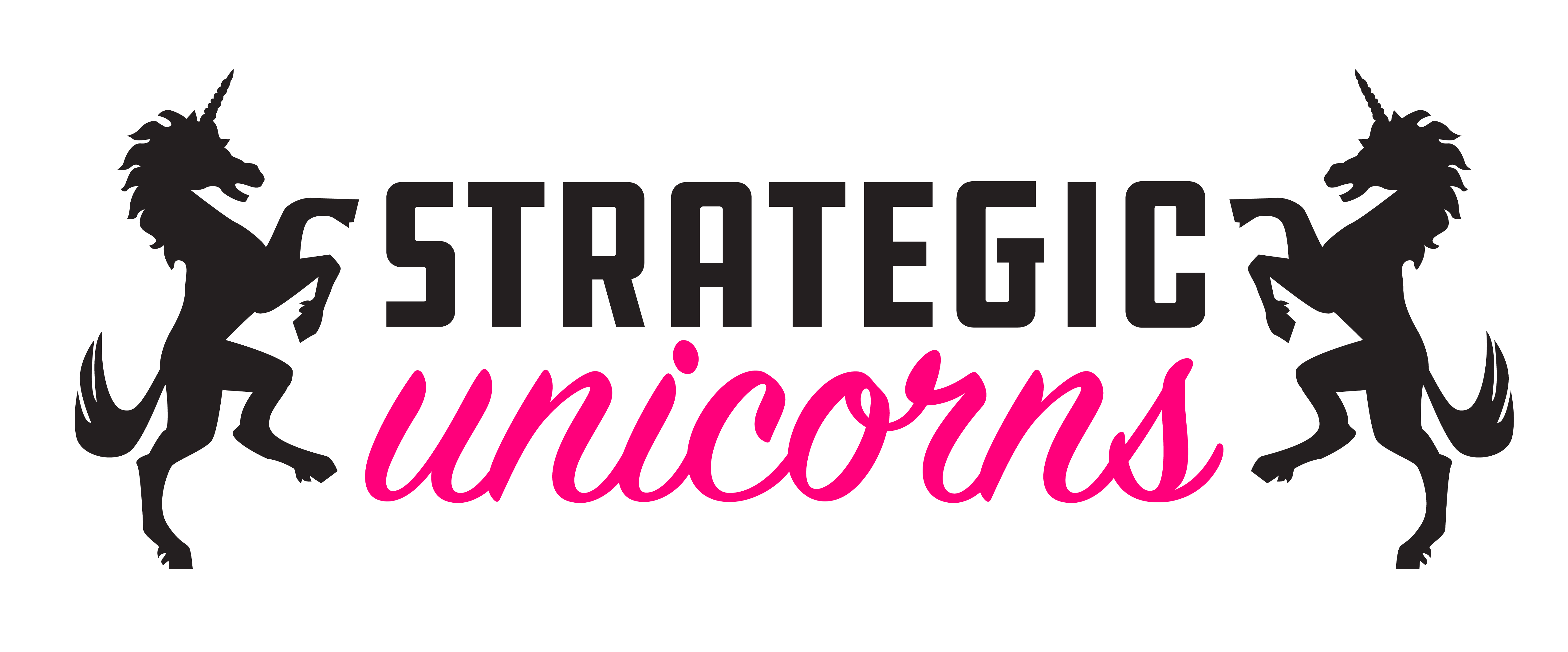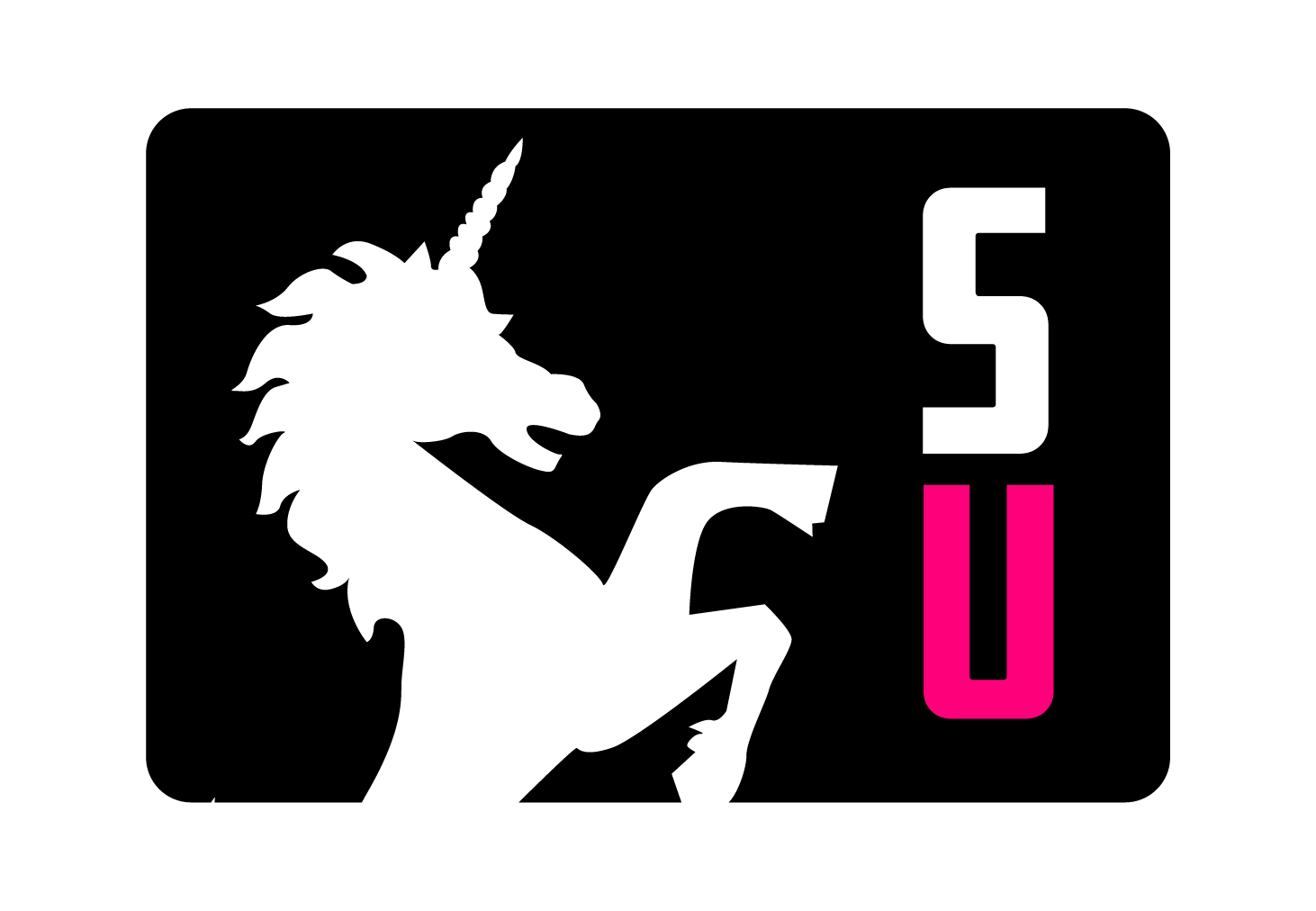 INFLUENCES
The group wanted a logo that was fun, but also conveyed some of the regal nature of unicorns. The two unicorns on the side are based on medieval heraldry unicorns, and the pop of color makes sure the whole logo stays light.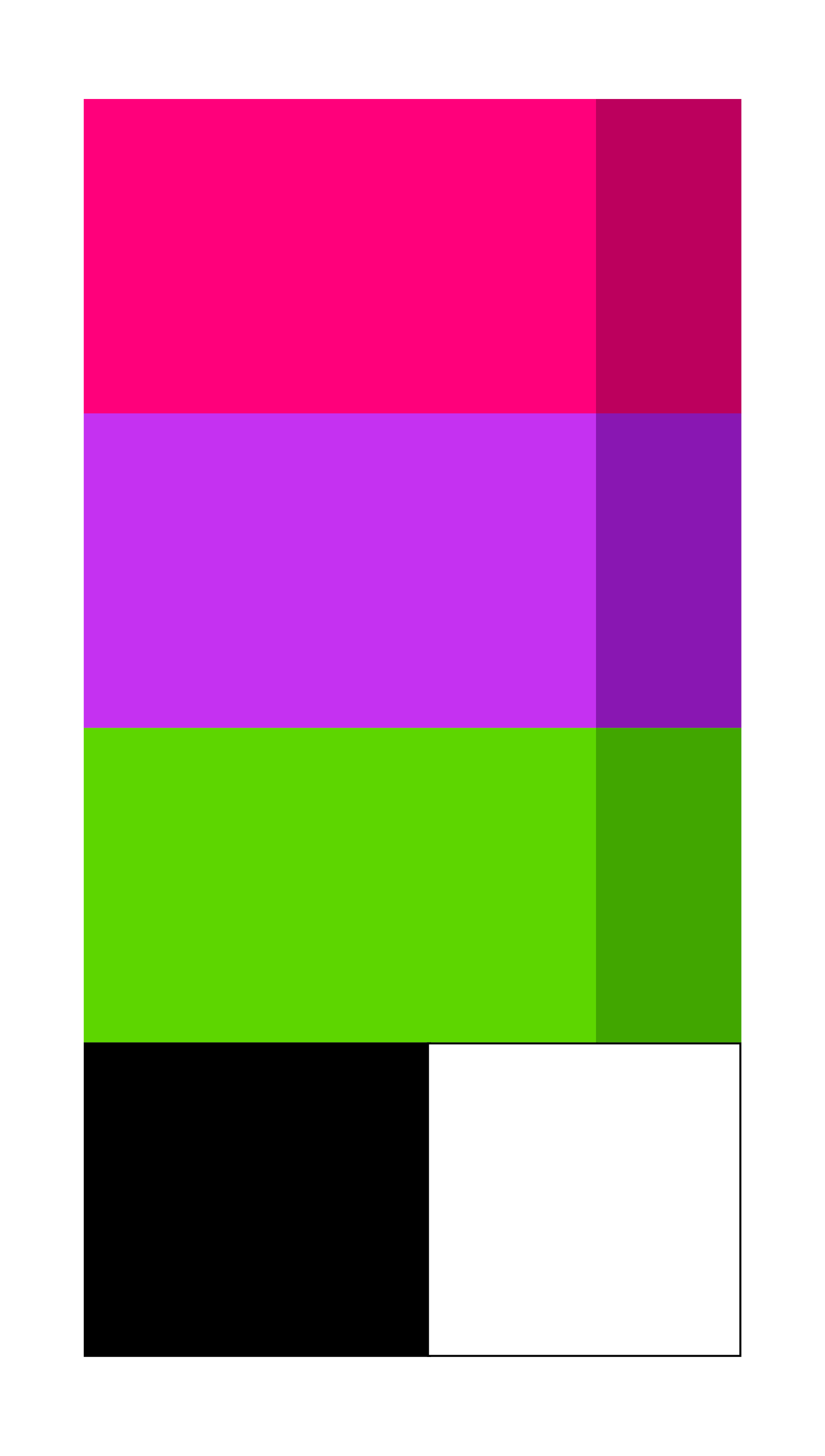 BRANDING COLORS
In addition to the primary pink, I also added in pops of bright green and purple (not to be used together, but rather as accents). Other than that, the color scheme stays rooted in either white or black as the main background colors.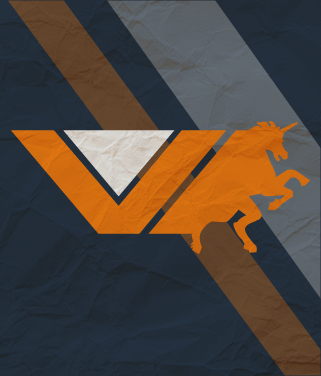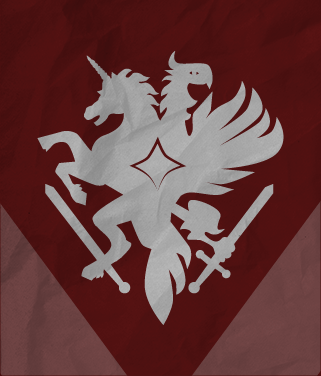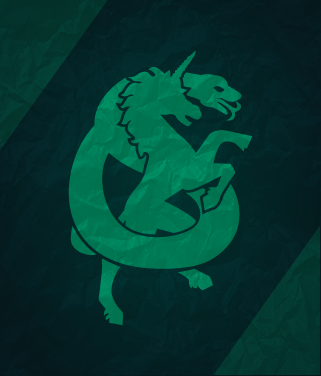 HOME
The homepage features a custom hero image of the clans logo superimposed into the game, and a delightful quote about unicorns!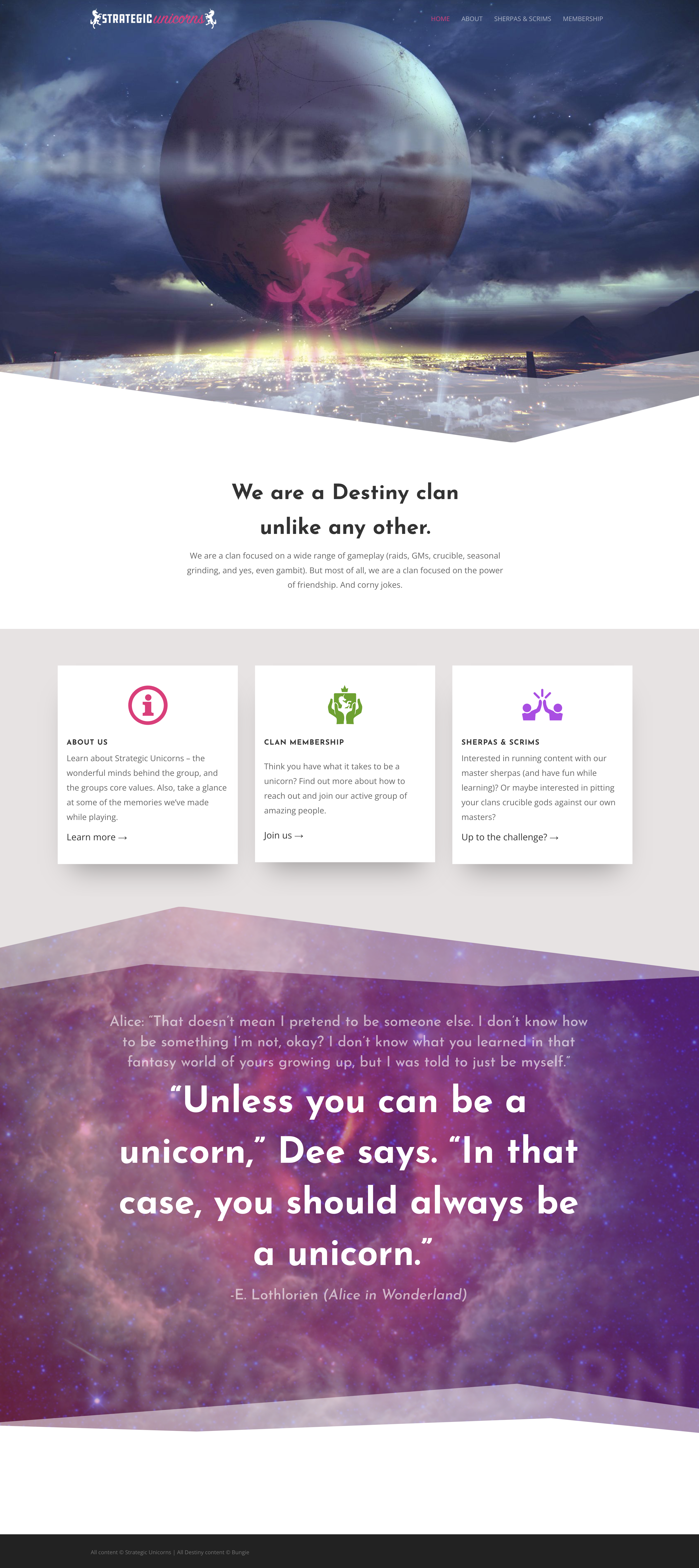 ACTIVITIES
Some information and testimonials about players in various activities in the game.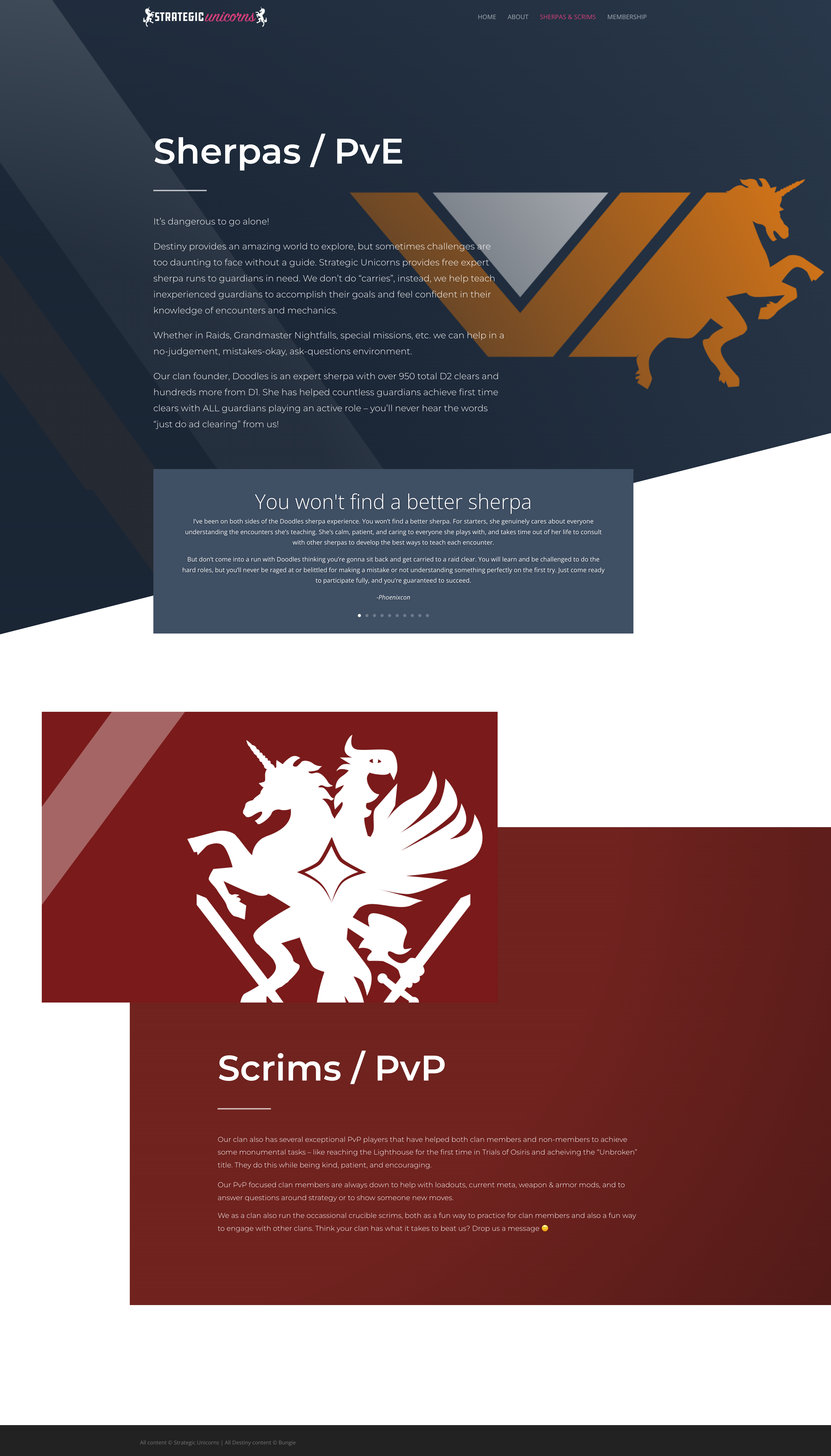 ABOUT US
Features three custom made images of the 3 main areas of the game:
PvE (Player versus Everything)
PvP (Player versus Player)
Gambit (A game mode that is a mix of PvP & PvE)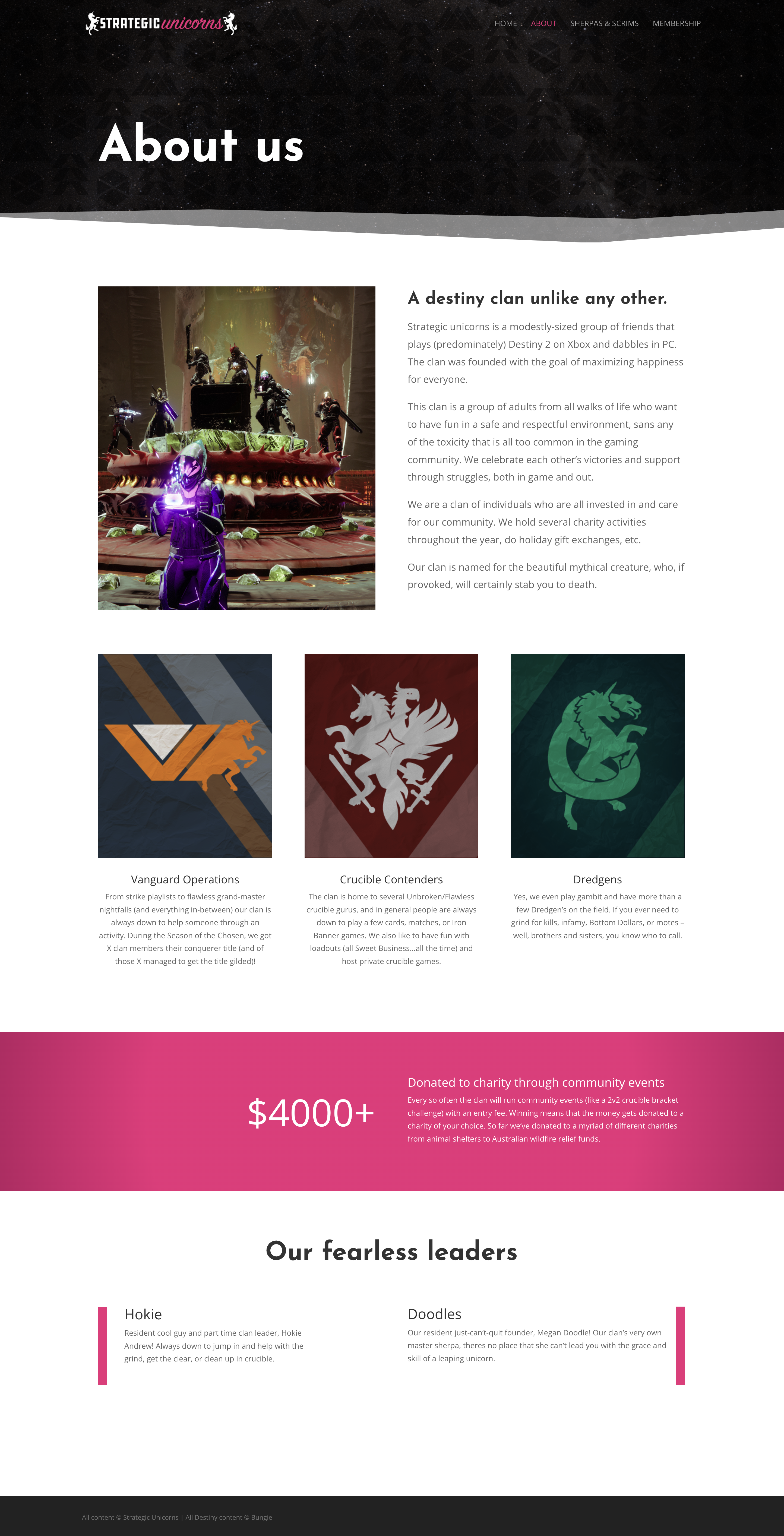 MEMBERSHIP
A simple page with info on how to join, and some fun shots of in game activities.